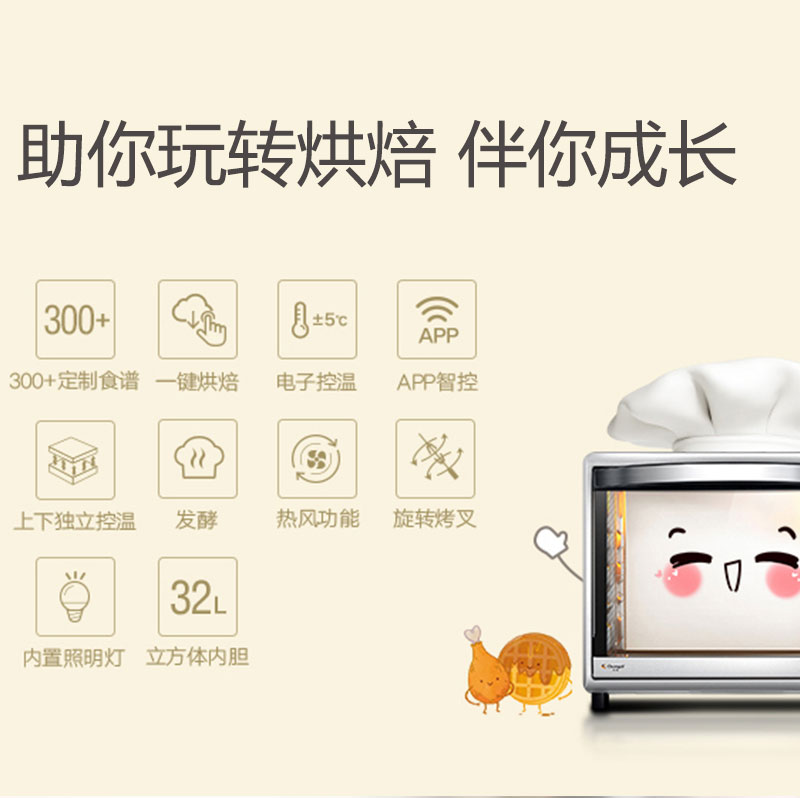 The oven is the main force of baking, but also can not be unprepared tools.The emergence of intelligent electric oven to meet our various needs for making pastry.Choosing a smart oven is the first step to making a delicious pastry.Of course, the electric oven is not limited to baking, it can meet our needs for a variety of delicious baking, give you the wisdom of life.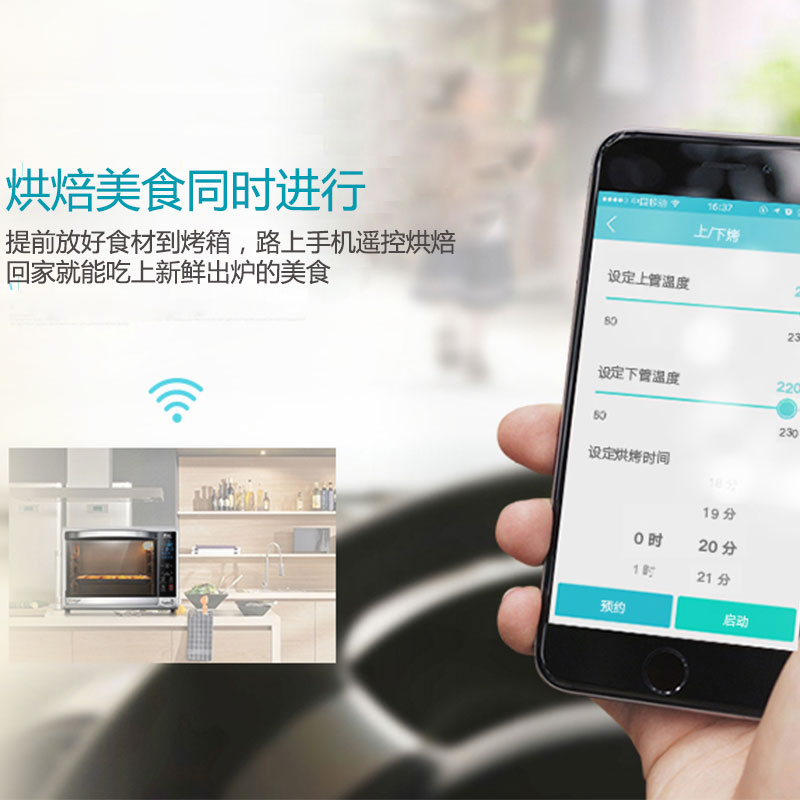 1.WIFI is smart, making baking easier and more convenient
As long as the oven is connected to WIFI, you can use the mobile APP to operate the oven.Different space also can remote control, need not do oven slave again, can do oneself thing at will, arrive a point to be able to enjoy delicious.It reminds you when you're watching the show, preheats it up on the way home, and even closes the oven door when you're out of the house, smart and safe.
2. Customize cloud recipes to save on baking with one key
Smart ovens come with their own recipes, eliminating the need to look around for recipes, increasing the baking success rate N times, and avoiding wasted ingredients due to baking failure.In addition to checking recipes on your phone, you can also use your phone APP to operate the oven.
3. More high-end and diverse functions
Intelligent oven has a lot of functions that ordinary oven does not have, for example, intelligent oven has turn frame, a variety of modes such as hot air, the temperature that can choose ferment and so on, and, intelligent oven has bigger volume commonly, can bake more food at a time, save time save electricity
Professional ODM, OEM custom
Company profile:
Shenzhen bei tutu technology co., LTD.
We mainly use the Internet of things technology to build an efficient intelligent kitchen system through the intelligent kitchen + cloud platform
Make healthier, tastier food through smart kitchens,
Solve a series of kitchen problems for millions of housewives.
Contact information:
Contact: ANNE
Email address: anne@smarttutu.com
Telephone: + 13410396910 86
WeChat: 13410396910
Skype: 13410396910